Bionic solutions: too good to pass or too bad to grab?
Research and evaluation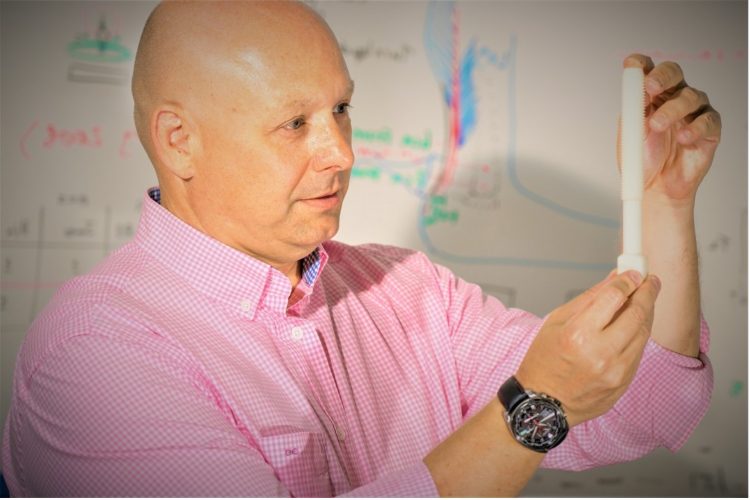 Adj/Prof Laurent Frossard (PhD)
YourResearchProject, Brisbane, QLD, Australia
Griffith University, Gold Coast, QLD, Australia
Queensland University of Technology, Brisbane, QLD, Australia
University of the Sunshine Coast, Maroochydore, QLD, Australia
Imagine a life socket-free using bionic solutions: appealing and promising prospect, isn't it?
In principle, bionic prostheses should, at least mimic, and possibly amplify, the functions of a missing limb through better connections with bones, muscles, nerves and skin. Most common bionic solutions involve fitting bone-anchored prostheses with advanced prosthetic joints attached to an osseointegrated implant.

Choosing a bionic solution could profoundly change your life. However, the decision could be overwhelming because of the complexity of information to consider. You might end up stuck trying to answer this critical question: is this bionic solution too good to pass or too bad to grab?
No scientists can easily answer this question for you. However, let me try to empower you with critical considerations, so that you can make an educated decision about possible treatments with bionic solutions more aware of the benefits and risks.
Unfortunately, obesity, smoking, diabetes and other vascular issues are detrimental for direct skeletal prosthetic attachments. The strongest indication is to experience overwhelming challenges to tolerate a socket, making a prosthesis impossible to use.
As expected, osseointegrated implants eliminate common issues encountered with a socket, like skin problems due to friction and sweat. Bone-anchored prostheses immediate benefits are improvements in prosthetic use, embodiment, hip range of motion, sitting comfort, donning and doffing, osseoperception and walking ability. Studies demonstrated that these improvements increase quality of life by 17% compared to typical socket prostheses. However, these outcomes tend to be overestimated by "three boosters": placebo effect, predetermined favourable opinion on the treatment and fitting of high-end components (e.g., microprocessor-controlled knees, energy storing and return feet).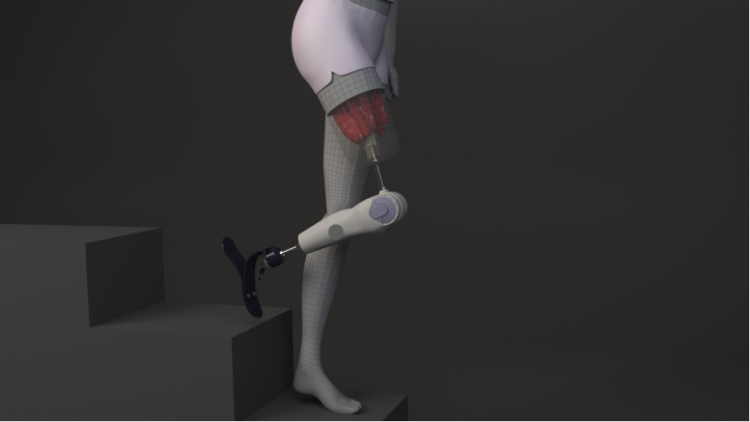 Direct skeletal attachments have little effect on phantom pain, but the interface between the bone and implant is prone to risks of loosening, facture of residual bone, breakage of implant parts as well as deep and superficial infections. These adverse events could cause residual limb pain, disturb the lifestyle and cost money. A study suggested that these adverse events could lead to the removal of the implant in up to 20% of cases. We know little about the true intake of pain killers and antibiotics to fight infections.
Altogether, considering osseointegration alongside other bionics solutions comes down to resolving what I call the "20/20 dilemma". At best, the quality of life could improve by 17% to 20%. This biggest risk of failure is about 20%.
You might approach this 20/20 dilemma differently depending on your personal willingness to take risks and life goals. Outlook might differ if you are an active father-to-be truck driver spending long hours siting behind the wheel for work or if you are a nearly-retired lady facing high risks of osteoporosis, for example.
In all cases, keep in mind that you will literally buy into a lifelong piece of technology. Like any other devices, whatever and whenever you buy one, there will be a better one later. Prosthetic research progress slowly. However, the real key questions might be: Do I really need it? Do I need it right now?
You can obtain a PDF version this article with references at https://eprints.qut.edu.au/208904/1/Art_Amplified_Magazine_Bionic_solutions_ePrint_V01.pdf.
---