Funding for your Prosthesis
People are often concerned about the costs involved in getting a prosthesis. In Australia, there are a number of different funding schemes and it can be easy to get confused and to know what you are eligible for.
During the course of your treatment, funding for your prosthesis should be discussed with you. As the majority of amputations are due to contributing medical conditions such as diabetes, vascular disease and/or cancer; your prosthesis will generally be covered by funding from the public health system and/or if you are eligible, the National Disability Insurance Scheme (NDIS).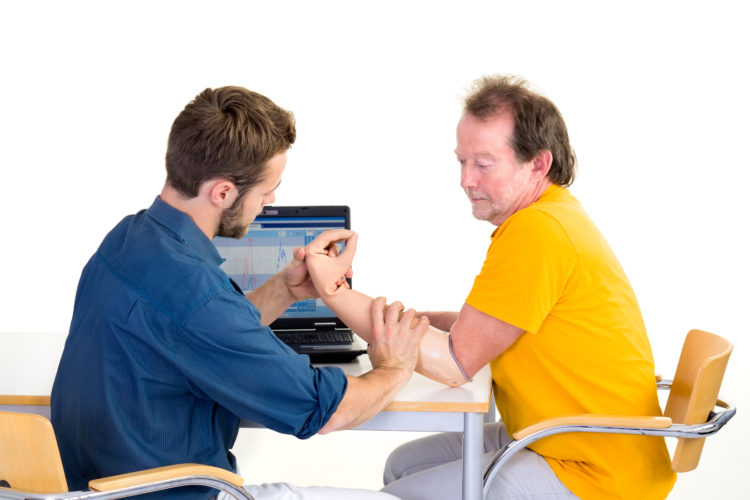 Generally speaking, the following categories apply to prosthetic funding.
If you lost your limb due to disease or illness, you will most likely be covered by the public health system in your state or territory or the (NDIS) if you are under the age of 65.
If you lost your limb in an accident and there is no compensating body, for example at home or during recreation, then the public health system or the National Injury Insurance Scheme (NIIS) will cover the cost of prosthetic limb/s. (Note the NIIS is still a work in progress, funding will be provided by the NDIS in the meantime)
If your amputation was due to trauma, such as a motor vehicle or workplace accident, and compensation is identified as a possibility, the insuring organisation will most likely fund your prosthesis and medical care as part of your rehabilitation needs.
Veterans who either lost their limb as a result of injuries received while serving, or who have a Gold Card, will have their prosthesis paid for by the Department of Veterans Affairs or the Defence Force.
Most Private Health Insurance companies do not allocate funding for prosthetics, however it is worth checking with your insurer if you are uncertain, as they may cover partial costs.
Because there are different kinds of funding, the type of prosthesis, and other rehabilitation services you receive, may depend on the cause of your amputation. Like many public health services, funding can be limited.
If you are funded by the public health system, you can make personal financial contributions toward your prosthesis if you want particular componentry that public funding does not cover.
If you are eligible for ongoing prosthetic use and funding, all future prosthetic services ranging from your first (interim) prosthesis, replacement prosthesis, socket replacements, reasonable repair costs and supplies such as: stump socks and shrinkers are included. There is a set requirement for how often your prosthesis and socket can be replaced. Supplies and repairs have set limitations based on manufacturers' guidelines and expected periods of use for a component. However, if the prosthesis or socket needs changing before the usual time period, then your Prosthetist may refer you back to your amputee clinic for further assessment.

Ask your prosthetic clinician to arrange for a trial of a prosthetic component to determine if it is the right one for you.
It is important to remember that you can trial most prosthetic devices before facing out of pocket expenses. Most prosthetic componentry companies will allow you to have a foot, knee unit or hand/arm on loan for approximately two weeks to try, before you make the final decision about which device is best for you. Trialing a component will give you the chance to see what works, what doesn't work, and if there are benefits that you were not aware of. A different prosthetic component could give you better outcomes such as:

More energy at the end of the day.
Provides you with more stability and confidence.
Enables you to be more active.
Increases your level of functionality.
You are not limited by the number of devices you can try; however, it is usually only two or three at the most.
---