Amputee Empowerment Insights
Presentations to help with your recovery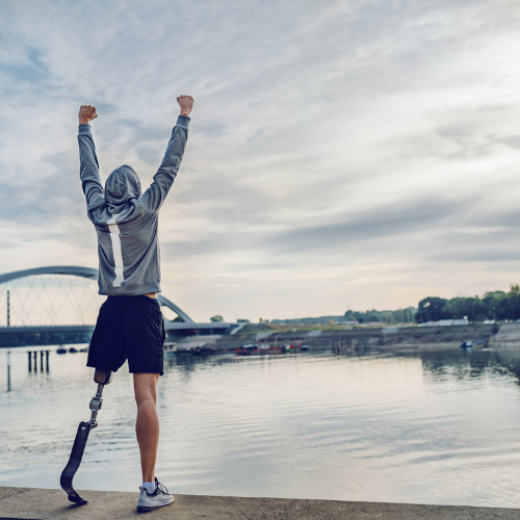 Lindsay Tighe is a communication expert who has dedicated her life to helping people empower themselves by using unique communication strategies to help achieve positive results - "Ask better questions, receive better answers!"
This webinar will unpack specific strategies that are designed to improve our communication, and empower us to be bold in self advocacy scenarios.
In this webinar, Prosthetist Stuart Crampton discusses the prosthetic innovation he has seen over his 25 years working directly with amputees.
Stuart talks about the benefits of a"shared decision making" approach he uses with all clients to ensure amputees achieve the best outcome possible.
For more information on your prosthetic options click here
For tips on getting the most out of your time with your Prosthetist, check out our information sheet
In this webinar, we hear from Dr Wilma Gallet, a Limbs 4 Life Board Member with an extensive professional history in employment services, both in government and the community sector.
Dr Gallet identifies and breaks down some of the challenges amputees may encounter as they begin the process of returning to the workforce.
Click here for more information about work and employment for amputees
Part one: This webinar hones in on some helpful strategies we can use to manage grief and loss. Organisational Psychologist, Leanne Faraday-Brash, unpacks and explains the stages we may encounter through the grieving process, and gives us some tips to help us adjust to a significant life change.
Leanne Faraday-Brash continues the conversation on grief and loss, the various stages we may encounter through the grieving process, and perhaps more importantly, gives us some specific strategies that will help us navigate this process more effectively.
In this webinar, Limbs 4 Life founder and CEO Melissa Noonan shares valuable insights and knowledge on human rights and self advocacy, and why it's critical for amputees to be able to confidently self advocate throughout the various aspects of the amputation journey.
Melissa combines her own personal experience with years of advocating for the amputee community, to deliver specific, practical steps all amputees can take to achieve the best outcomes for themselves.

In this webinar, we hear from Glenn Bedwell, who speaks candidly about his experience with Osseointegration surgery, and what lead to his decision to go down the (OI) path.
As someone who has extensive experience in sockets and with Osseointegration, Glenn gives valuable insights into the pros and cons of each.
Cathy Howells, author of "The Amputee Coach" specialises in helping amputees walk well, be fit and enjoy life!
In this webinar, Cathy discusses the importance of movement for amputees, and why ongoing balance training and regular exercise is critical to improve confidence on a prosthesis.
---