Osseointegration
View the four-part series below on Osseointegration, Bionic Solutions, and Clinical Outcomes, with Dr. Laurent Frossard and Wayne Williams, Founder of Bionics for Everyone.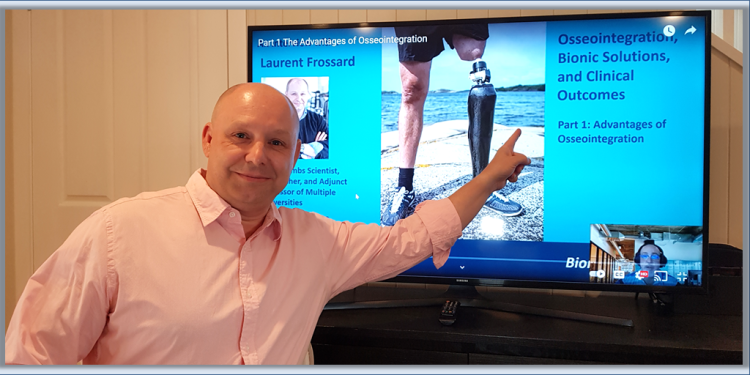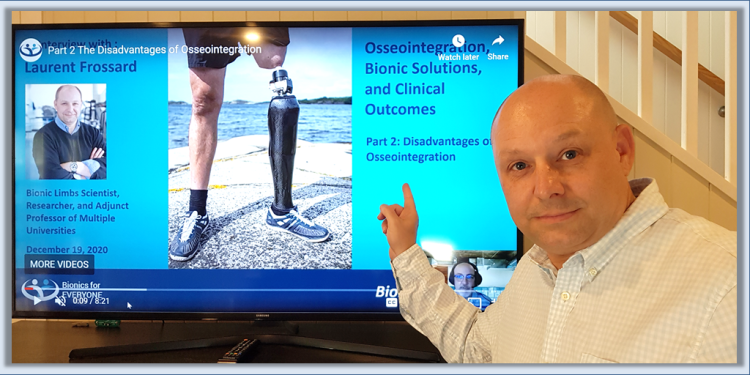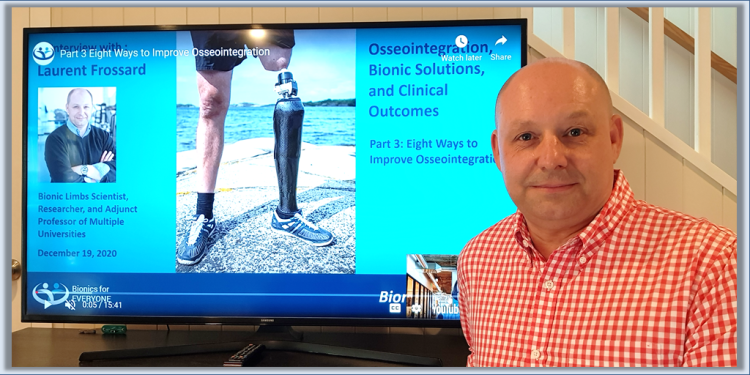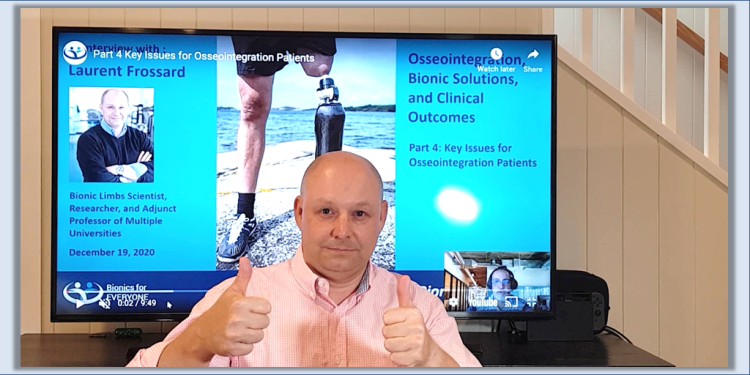 Additional resources
To view the free version of the article 'Loading Effect of Prosthetic Feet's Anthropomorphicity on Transtibial Osseointegrated Implant', recently published in Military Medicine by Laurent Frossard and Professor Mark Pitkin, click here or below.

We believe this information will be most valuable to end-users, clinicians, practitioners, policy makers and more importantly providers of prosthetic components.
---