Supporting my partner after amputation
​Thirty-six years ago, David, Sharon and their two boys were a young family enjoying life until an accident in 1982 changed their lives forever.​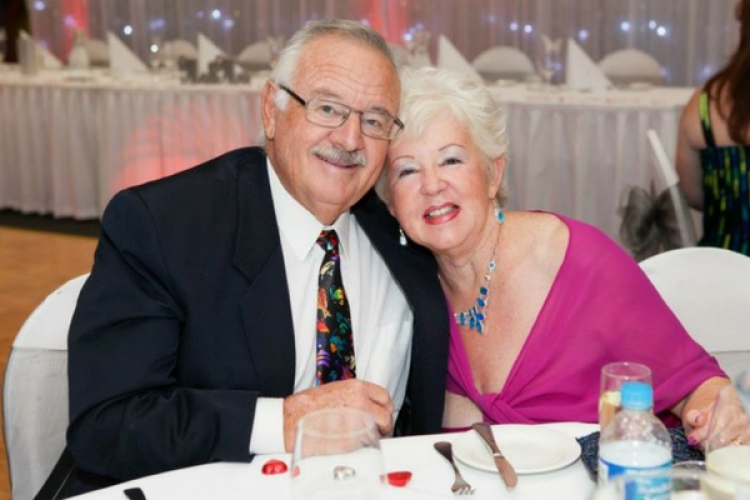 Prior to David's accident, life was normal for the Hendren Family. At 34 years of age, David was working full time as a Group Booking Agent for Air New Zealand in Sydney and Sharon was a school aid working for a local pre-school in their hometown of Ashfield in New South Wales and they were renovating their home. They had two young boys, David (12) and Sean (10) and life was busy.
 According to Sharon, David was an active father and a passionate sports person. "He loved participating in sports; squash, surfing, football, a bit of golf and hockey. The only thing David didn't enjoy was running. So, to stay fit, for Christmas that year, he requested a push bike for training," Sharon said.
 On Boxing Day 1982, David and his eldest son decided to go for a ride together. David's son wanted to show his dad the latest tricks he'd learnt at the local skate park. 
"The longer I waited for them to return, the surer I felt something terrible had happened," Sharon said.  
Sharon looked out of the upstairs window only to see their son getting out of a police car. Unfortunately for Sharon her intuition didn't fail. On the ride back home, David was struck by a 'mini-moke' with a bulbar driven by a young boy. The driver had come onto the wrong side of the road, hit David and sped off. The accident resulted in David landing in the gutter on his right shoulder. He suffered spinal and head injuries. His right leg had been degloved (loss of muscle tissue and skin), and both bones in his lower leg had broken in seven places.
The doctors at the Concord Repatriation General Hospital tried to save David's leg but after ten surgical procedures the outcome wasn't good. They explained that David may never regain the use of his right arm and he would probably need to have his right leg amputated below the knee because the damage was extremely severe. David had a decision to make! He wanted to get on with his life, so he decided on an elective amputation.
"The accident and the decision to amputate David's leg changed not only his life, but our family's life as well. I found myself juggling work, taking care of our boys, managing the household and I was driving back and forth to the hospital to visit David," said Sharon.
In total, David spent six-months in hospital and rehabilitation. Sharon said at the time there was no support or information available for David or their family. "David never received any counselling or support; there were no opportunities to meet with or speak to another amputee. There was just no one to talk to about what we were going through," Sharon affirmed.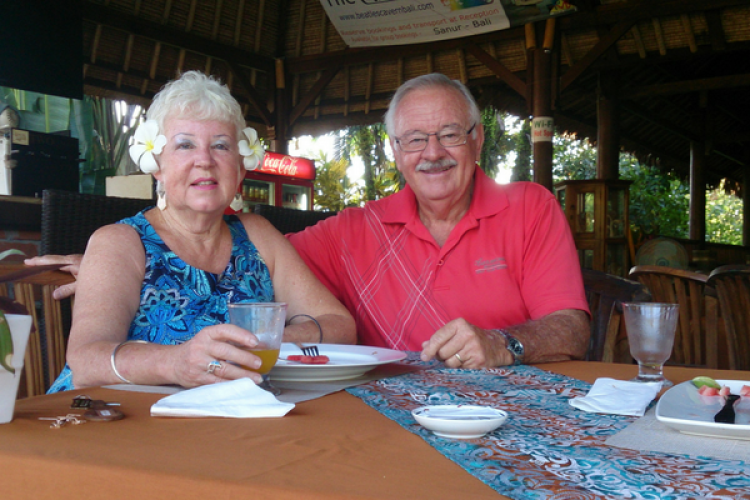 When doctors gave David the all clear, he returned home, but life was different. David could no longer play sport or, kick a footy with the boys. David was unable to return to work because he experienced debilitating back pain and he had limited movement in his arm. At home, David spent most of his time using crutches because the skin on his stump kept breaking down and he was unable to wear his prosthesis. Due to the on-going infection doctors decided on stump revision surgery. While in hospital David's crutches slipped on a puddle of water and broke his hip, which required a pin and a plate.
Sharon said David became depressed. He also experienced mood-swings and frustration due to the fact that he couldn't do what he used to do.Sharon also struggled emotionally but the couple were fortunate to have the support of Sharon's grandmother.
Despite having to deal with their new situation Sharon and David were determined to get through it. "In some ways the accident brought David and I closer together. David wanted to get better and be as good as he could be for the boys. We just felt that we needed to try to get on with life.
"I don't know where I got the energy from to get through everything. I guess you just do. I knew that I had to look after my family. It was a tough time." The amputation tested our marriage in lots of ways, but we got through it, Sharon said. Because amputation is such a traumatic life changing event you need all the patience, strength, perseverance, understanding and love to help your partner recover. You also need to take care of yourself and have someone to talk things over with and support you.
Eight years following the accident, David changed doctors and his treatment plan. Slowly he started to get better and things began to get brighter for the Hendren family. They could no longer complete the renovation on their home, so they decided to move to a farm in Moruya, on the far south coast of New South Wales. They were surrounded by wildlife and solitude of the countryside. This serene environment helped to alleviate David's depression.
 It was at that time David joined the local golf club, he also found out about golf for amputees.
David and Sharon attended an amputee golf competition not long after. The great thing about amputee golf is that it provides a strong support system; not just for the amputees, but for partners as well. Partners get the opportunity to speak with other partners about life, the challenges we face and our day to day lives. It was a wonderful opportunity to be able to speak to others in a similar situation to my own. In David's case it was the first time that he had been able to speak to another amputee in 23 years," said Sharon.
"For anyone supporting someone new to the limb loss journey, the first few years can be hard. Life does get easier in time, and with love you find a different path together," Sharon said.
Golf Australia works to support inclusion into golf for people with disabilities nationally. If you are an amputee and are interested to find out more about participating in golf or would just like to find your nearest PGA All Abilities Coach, visit www.pga.org.au/find-a-pga-pro You can also contact an amputee golf association in your capital city.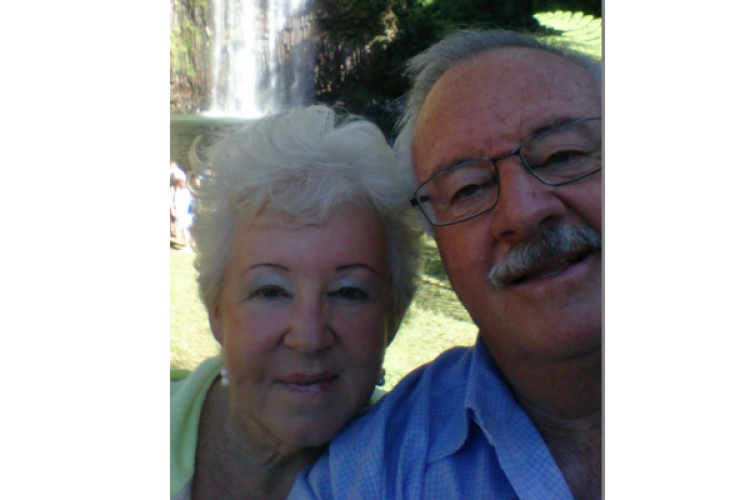 ---