Nothing spooks Peter!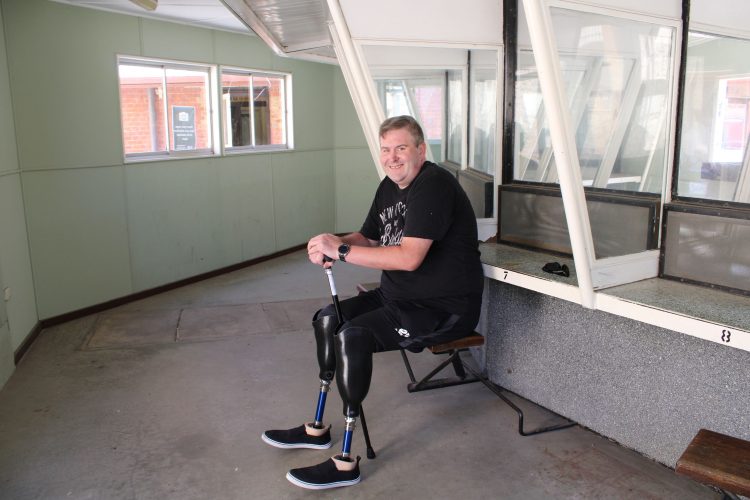 South Australian, Peter Stringer, first became an amputee in 2016 after losing his right leg due to Type 2 Diabetes.
Being undiagnosed and drinking six litres of Coca-Cola a day, Peter started to feel sick and lost all feeling in his feet but didn't think much of it. Thinking that a visit to the doctor was unnecessary, Peter's body started rejecting all food and forms of nourishment. But a serious problem was soon realised when Peter's toes started to turn black!
Peter was rushed to hospital where he went into surgery immediately and woke up to three missing toes on his right foot. Although the whole experience was a shock, the relief Peter felt was enormous when doctors informed him just how seriously ill he was.
"In fact, it turned out I was septic, so I would've been dead in three days if I didn't go to hospital when I did." shared Peter
Remaining in hospital for two weeks to recover from the surgery and then learning he had Type 2 diabetes; Peter gave up soft drink for good. Unfortunately, he felt unwell soon after which led to another amputation but this time below the knee. This was when Peter was introduced to Limbs 4 Life's resources. He gained a sense of relief that becoming an amputee did not mean it was the end. "I thought I would never be able to walk again, let alone work or drive but Limbs 4 Life's A Practical Guide for Amputees helped me to realise that things were possible." said Peter. As an inpatient, Peter stunned healthcare professionals in rehab by standing up and walking independently 45 minutes after receiving his first prosthesis.
Sadly, things took a turn for the worse four years later when ulcers started appearing on Peter's left foot and ultimately the amputation of his other leg. "I was advised not to go through with amputating my left leg and to look for alternative solutions because of how life-changing an amputation is. But I felt confident after my first amputation, and thought if other bilateral amputees can do it, then why can't I?", Peter said.
After losing his original job following his first amputation, Peter was concerned about finding work as an amputee. But luckily, he quickly found an extremely supportive employer in a most unusual industry, hosting ghost tours throughout South Australia. Peter loved the mystery of ghost tours and quickly embraced the culture. "I am very lucky to have such a supportive employer who made sure I was ready to go back to work and didn't pressure or rush me at all.", Peter said.
"Working in a let's just say 'different industry' created more of a sense of interest with tour-goers with some even claiming that I'm probably the only legless tour guide in the entire world," Peter laughed.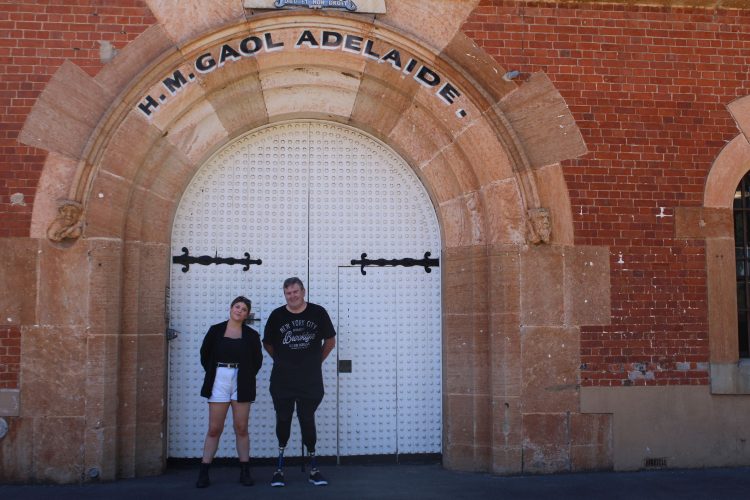 Peter's long run with surgeries and trips to rehabilitation proved to not be finished following a bad fall in his backyard in October 2020. Peter broke his left femur (thigh bone) in several places. Peter claims it was the most challenging recovery he has experienced over the years. "The pain of getting my legs amputated was nothing compared to the pain of breaking my femur, it was excruciating," Peter stated.
Sometimes referred to as the "unluckiest person" by friends and family, Peter credits his positive attitude and resilience to his family and especially his mother who sadly passed away from breast cancer ten years ago. "Seeing how positive my mum was 'til she passed away made me realise I have nothing to complain about," shared Peter.
When asked about what advice he would give to other amputees, Peter speaks of how important a sense of humour and a can-do attitude is. "Try and keep a sense of humour but don't worry if there are days you don't feel like laughing because it's just normal to experience down times as well," Peter said. He also reminds other amputees that it's normal to have bad days but it's important to remember that your life is not over when you become an amputee.
When asked about key supports Peter drew upon during his own journey and credits peer support as a key motivator. Receiving peer support after his first amputation, Peter remembers feeling a great sense of hope when he saw another amputee walking independently. Now a peer support volunteer himself, it's his opportunity to give back to the amputee community by providing support to local and interstate amputees. "I feel that it is now my duty and a real privilege to provide that sense of hope to new amputees," Peter stated.
Another area of support which Peter feels strongly about is the benefit and information provided to both amputees and carers at the AMP-Ed Up! National Amputee Conference. As a member of the Limbs 4 Life National Amputee Advisory Council, Peter enjoyed sharing his ideas and experience into the previous conference held in Canberra in 2019. Peter highly encourages everyone to attend the 2021 conference to learn about what products and services are available along with the chance to meet other amputees. "The conference made me realise how naïve I was in relation to my prosthetic options. I learnt so much and grew confident about advocating for myself," shared Peter.
When asked for any final words, Peter reiterates how important it is for amputees to know that life is not over once you have had an amputation. "Your life is not over; you can still do what you did before and more."
---