Jim's life of service
Jim continues to give back to his community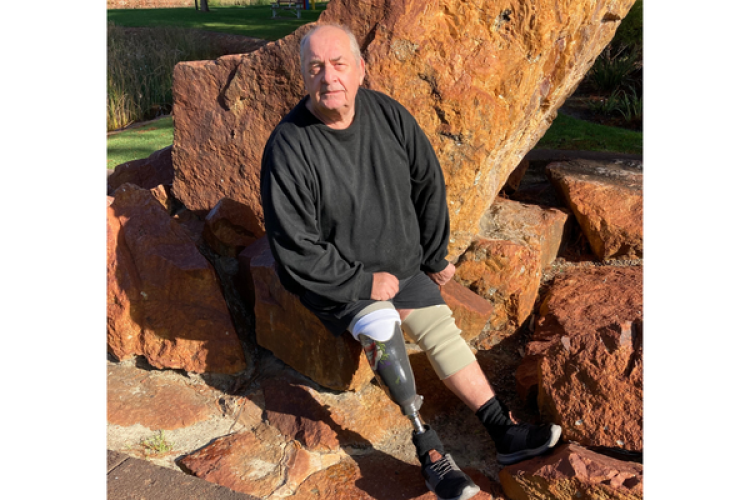 I joined the army in 1970 and retired in 1990 after 20 years and 136 days of service. I rose through the ranks throughout my time in service and I left the Army because my body was starting to let me down. The Army was a young man's life.
Just before I took discharge from the Army, I was driving very senior and high-ranking officers and some VIPs around as part of my role, so I was well experienced in this area. After I left the Army, I applied for a role with Commonwealth Cars (which provide parliamentarians with a driver) and was accepted.
After completing my training at Commonwealth Cars I began driving some Senior Politicians, Senators and High Court Judges around. Some of those people were larger than life and discretion (on my part) was always required. One of the Senators was a bit of a player. I went to pick him up from one of his lady friends places only to find that he wasn't there. A quick call to his mobile determined that I was at the wrong girlfriend's house! Some days later when I was picking him up from the Airport, I asked which girlfriends' place he wanted to go to … and I ended up with a sore left arm!
Then in 1992 I was involved in a very serious motor vehicle accident (a head on). I remember seeing a school bus (coming from somewhere) and I took evasive action. That was the last thing I can remember. When I woke up I was advised that I had been in ICU for six weeks. From what I could gather, the ambulance had transported me to Royal Perth Hospital from Northam Hospital. I had gone into cardiac arrest at Northam Hospital and was transferred by helicopter.
I finally managed to find out what had happened at the time of the accident. This news led me into depression that lasted for a couple of years. At the same time my marriage had broken down. It was not easy bringing up two teenage boys on my own, but they kept me busy.
Over the course of the next three years, I had sixteen operations to try to save my leg. Unfortunately, my leg just wouldn't heal. I'd made an appointment to see my doctor and I could tell by the look on his face that the news would not be good. He said, "Jim, I'm out of ideas, I don't know what else we can do to save your leg". And I replied, "I've had enough pain with this leg – take the bloody thing off".
Once my leg was amputated and the pain had passed, I started to come out of the depression. I got back into life with my sons and a few close friends. Like many lower limb amputees, on my first night home from hospital I went to get up during the night, forgot that my leg was missing and fell flat on my face. My sons came racing into my room to see what had happened and I told them that I'd forgotten my leg was missing and ended up on the floor. I started laughing and the boys ended up on the floor laughing with me.
On the day I got my first leg, my sons arrived home from school to find me sitting on the patio with a cuppa. After a while of general chatter I said, "so, who's up for a walk?". They both looked at me oddly. I then stood up. The look on their faces was priceless. It was the first time that they had seen me standing, I will never forget their look of joy, surprise and disbelief. It was worth more than a million dollars to me.
Over the next three years and after having a few set-backs with infections, I started to get my confidence back. I wanted to get back into the workforce. I had applied for several jobs but kept getting knocked back. Then one day, I noticed a sign in a service station 'We're Hiring'. I decided to go in and speak to the manager. He told me that they required people with two legs due to OH&S laws, but that he would give me a go. The company modified a few things for me, and I ended up working there as a console operator for six years. I was also awarded 'Console Operator of the Year' for Western Australia, then went to Melbourne and I won the 'Operator of Australia Award'!
I have been a Peer Support Volunteer with Limbs 4 Life for a while now and enjoy the chance to talk with new amputees. There was nothing available when I lost my leg and became an amputee. No information, no support and I like giving back to my community. The best thing about this role is that when I go to visit people, they are often looking grim, but I have the chance to put a smile on their face.
---