Alan's amazing story of survival and strength
After his upper limb amputation, Alan was back at work as a teacher in less than six months.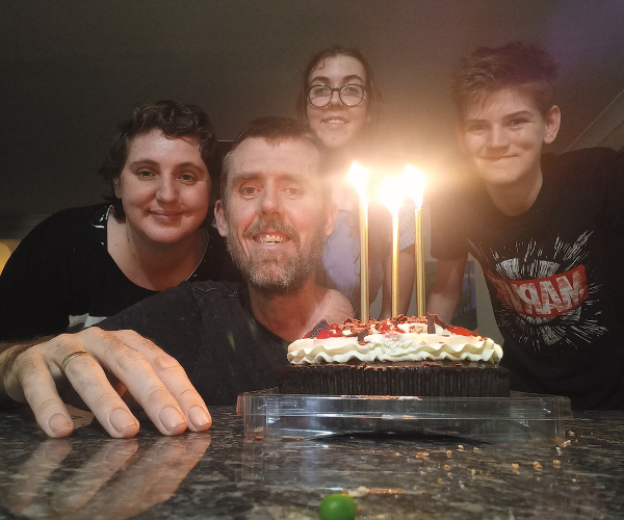 At the end of 2020 life threw me a major curve ball. I had been working as a teacher for about 3 years but had lived with constant pain and repeated procedures for 20 plus years. An internal infection aggressively took hold and began to shut my body down. I had to be flown down to St. Vincent's in Sydney, where I was told that, had I left things a week or two later, I would be not have survived. They told me I had to make a decision about having my right arm, shoulder, and collarbone (forequarter amputation) removed to save my life. My chance of making it through the operation was 70 percent. I chose to go ahead.
To be honest, I had some really dark days leading up to the surgery. I can't explain how I turned that around, but I did think about what I had done in my life. I thought about my family, my job as a teacher at South Grafton High and how proud I was of myself. And then something clicked…I thought to myself, OK, so I need to lose my right arm. My left side will now be always my strong side. Hang on a minute! 'Left Side Strong Side.' It's a quote from 'Remember the Titans,' one of my favourite movies! From then, those words became my thing.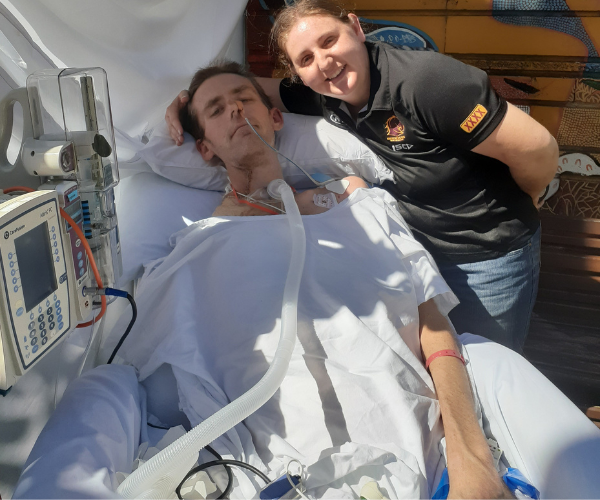 When it was time for the operation, the doctors told me that I'd be asleep for the best part of a week. I was out for 16 days.
I spent 88 days in hospital and got through it by setting small goals all the way through until I got home. Doctors told me that it could take up to a year until I'd be able to work again. I was back teaching in under six months. Towards the end of 2021 I had my thyroid removed for thyroid cancer. The good news is I am now cancer-free; it's all gone!
Getting back to teaching at South Grafton High was a major goal because I really did miss the students. I've had the privilege to share my story with our Year 11 students to promote resilience as they enter their final year. I am now pain free and I have never been healthier. When I relate my story to the students, I like to leave them with this: "When you can't control what is happening, challenge yourself to control the way you respond. That's where your power is."


Things that help me with day-to-day living as an upper limb amputee.

I no longer use an iron or ironing board to iron my clothes. Instead I use a clothes steamer.
I have an all-purpose cutting board/food prep station, with grater/slicer, holder, spike to hold food in place for cutting and a brush. I can make sandwiches and prepare toast, all with one arm. I also have a battery-operated jar opener, bottle opener and can opener.
My car has been fitted with a Bluetooth, 'Lodgesons' steering knob for driving purposes. This device took a bit of getting used to. I tell my students it kind of feels like I'm playing a video game. Because all the controls are positioned in way that makes it feel like I'm playing a Playstation, for example, the indicator lights, headlight switch etc. are all one this one device.
When I'm out and about I've found ways to adapt to different situations and keep moving forward.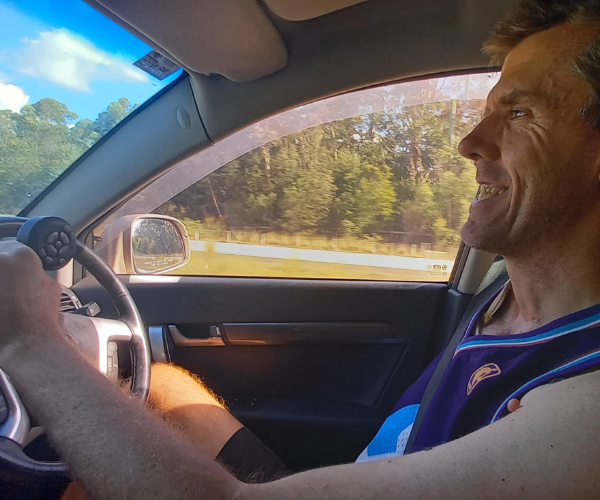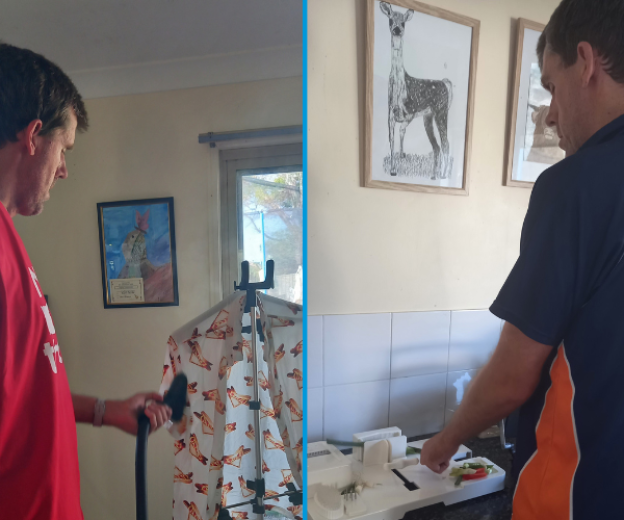 ---