Research project into children who use lower limb prosthetics
Research and evaluation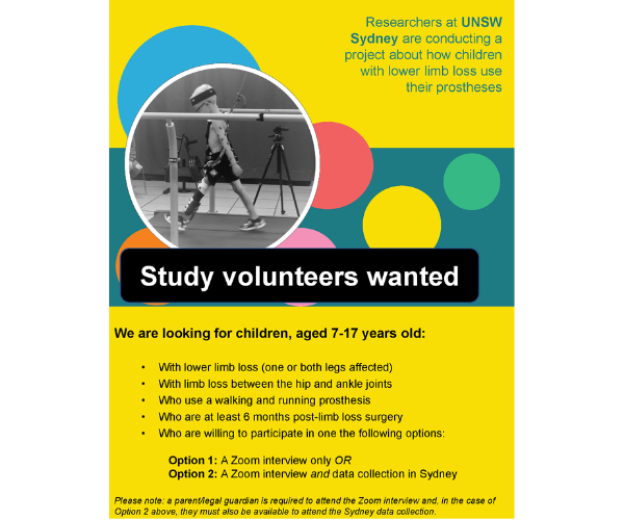 Dr Kirsty McDonald and her team (University of NSW), are leading a project to better understand what type of prosthesis is best suited to walking, and which is best suited to running (7 – 17 years young people). There are two options to get involved:
A Zoom interview for parents and children located anywhere in Australia, or
A Zoom interview and participation in a face-to-face session in Sydney
Perhaps your son or daughter might be interested in taking part in this important research.
More information is in the flyer and you can contact Kirsty via kirsty.mcdonald@unsw.edu.au or (02) 9065 4296 to learn more.
---