Be your own best advocate
Areas of interest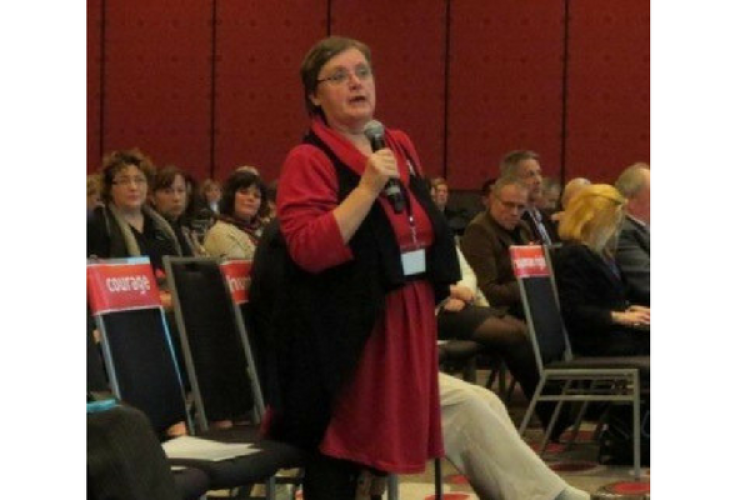 Tricia survived polio as a child. She uses her disability as a tool to bring about better outcomes for Australians with disabilities. Tricia is a consultant, public speaker and mentor. This is her story.
My name is Tricia Malowney and I have been using Orthotics on and off all my life and I am a Board Director at the Australian Orthotics and Prosthetics Association (AOPA). I am proud to call myself an Australian with a disability as my disability has informed my advocacy. Because of my extensive networks amongst other people with disabilities, across the industry, I have been able to speak with authority about the issues which impact on our lives. This includes housing, education, access to the built environment, transport and my specialities, access to Health and Justice. I have also been a campaigner for the introduction of the National Disability Insurance Scheme (NDIS), and now of course, I continue to advocate for it to be introduced in a way which meets our needs. Whenever I listen to those who are in charge with the implementation who continue to speak of the cost, I tend to yell at the television about the economic benefits and suggest that they read the Price Waterhouse Cooper analysis of the Productivity Commission Report into Long Term Disability Supports. However, that is useless, as TV is not a two-way street!
So, I continue to use a range of advocacy methods to bring about change. That includes systemic, substituted individual, collaborative and self advocacy. But I must admit that my advocacy grew organically, and my understanding of what advocacy means has been crystallised over time. I was recently honoured with the Medal of the Order of Australia (General Division) and I was very pleased to be invested with the honour in the presence of my parents, who started me on my advocacy journey. I am also a White Ribbon Advocate working with a disability service provider who are a White Ribbon Accredited Workplace. My mother recently told me that as guilty and as distressed as she has always been that I have a disability, it has actually given me a career. That career is in advocacy. To explain that, here are some of the ways I use advocacy.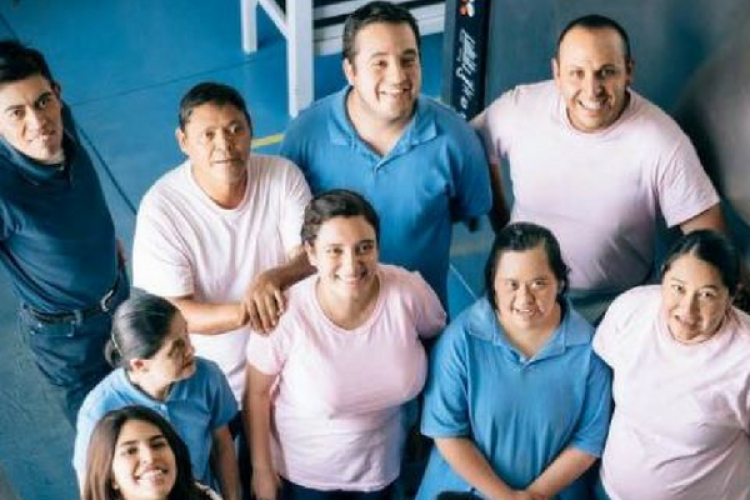 Systemic advocacy
Systemic advocacy is used to bring about change at a high level so that it becomes a part of normal business to include people with disabilities in policy development and implementation. I have used systemic advocacy to convince government and non-government agencies to change their policies, so we are not just an afterthought, but recognised as equal citizens and included in their service delivery. My systemic advocacy has been done at local, state and international level. While it sounds a bit intimidating, like everything, it is relatively easy if you have your arguments ready. My arguments include "if you are funded to provide services to people, that means all of us, not just the easy ones" and "we are about 20 per cent of the population, do you really want to make us angry this close together an election?" It is amazing how many people listen when they consider the issue from someone else's perspective, and when they realise there are votes in it. Through this advocacy, I have been able to highlight the issues from our perspective and have even had changes to a World Health Document which forgot to include us as a population health cohort. My current battle is to get the National Institute of Health and Welfare to require the collection of data for people with disabilities, so we know how many are getting cancers, having heart attacks, dying young, being victims or perpetrator of crime. We have this information for every population group, so if anyone has any connections, let me know.
Collaborative advocacy
This occurs when likeminded people work together to change policy, or legislation or even make a major societal change. The most obvious example of this occurred when we were fighting for the introduction of the NDIS. People with disabilities, service providers and families united to say that the old way of doing disability service delivery wasn't acceptable, that people with disabilities needed to come first and that funding needed to meet our needs. I have taken part in many such campaigns, including participating in working parties to change the Disability Act 2006, the Family Violence Prevention Act 2008, Abortion Law Reform. I am currently on the Ministerial Advisory Panel on Voluntary Assisted Dying, with the Bill currently before the Victorian Upper House of Parliament. I continue to work with police, courts, legal services, family violence outreach services, health services, government and non-government disability, health and justice services, raising issues, challenging beliefs and attitudes. I make sure this is not about simply meeting my own needs, which would be very limited, but rather I provide expertise to ensure the concerns and needs of people with disabilities are addressed.
Substitute individual advocacy
This is when you advocate on behalf of someone else who does not have the capacity to do so themselves. I often receive a call after I have spoken at an event, and someone will come up to me or email me asking for my help. I try to help them to advocate for themselves, or self-advocate, but sometimes that is not possible. At all times, however, it is not what I would like for the other person that needs to be considered, but rather what the other person wants to have happen. This is not paid work, and is quite stressful, as people are usually emotional because of what has happened to them. This advocacy is not funded, and it is what happens when other people are relaxing with a book, or sleeping.
In an ideal world, we would all speak for our self, as that would ensure that we maintain control of what happens when we are provided with services, particularly those services which everyone else takes for granted.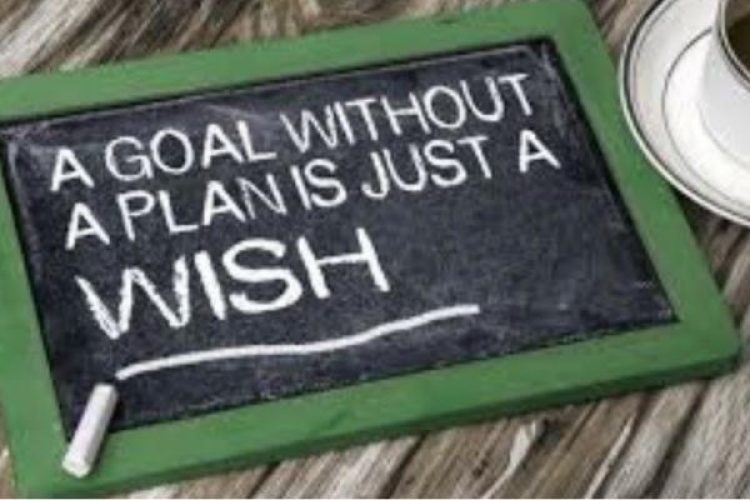 Self-advocacy occurs when we can speak for ourselves, and sometimes it can be intimidating, but there is really nothing to fear, if you know what you want to achieve, and have your arguments well organised, and that you have the support of allies.
My self-advocacy story
I am about to transition into the NDIS, which will really challenge me to self-advocate, because it is easier for me to encourage others to do what I need to do. Here is what I am doing for my self-advocacy.

Setting my goals
Now I don't know about anyone else, but I am not used to setting personal non career goals. My goals have always been about where I want to be in 5 or 10 years professionally, and mostly that has been retired, I am 63 after all. However, personally my goals are to:
Continue to walk - Many of you will understand what I mean by that. I know that my disability will continue to reduce my mobility over time, so that is a clear goal for me.
Continue to work - I know I said I'd like to retire, but I really would like to keep on advocating for others. It is fun annoying those who think they know what we need.
Continue to live in my own home - I need a house which will continue to meet my needs into the future.
Continue to travel - What can I say, the only way I get down time is to go overseas.
Continue to remain healthy - It is no point living a long time if I am not able to enjoy it, and having a disability means that it is difficult to exercise, although I did walk 272km in 6 weeks when overseas this year, and I have the blisters on my hand to prove it.
Decrease my dependence on my partner - Noel is 76, and has been acting as my support worker for the past 38 years. As my disability increases my support needs will increase, and he will not be able to continue for ever.
Gathering the evidence
Orthotics - In the past few weeks, I have been working with my orthotist to work out what would be the best orthotic for me, whether I need different orthotics for walking, swimming or hiking, and what other things I need, such as crutches, orthopaedic shoes, shower equipment, etc. I now have video evidence of how I walk without orthotics (badly) and how I walk with orthotics (beautifully). Medical assessment I have just been to see the Polio Services Rehabilitation Specialist, and had a full examination of my muscles and compared them to where they were last time I had an assessment. As expected, there has been significant deterioration. Polio Services will write a report for my GP which I can use as evidence that I need home modifications, new orthotics, a wheelchair and a scooter to maintain my independence and reserve my muscles which are continuing to deteriorate. This will include a visit from an occupational therapist who can assess my modification needs and look at the supports we need to stay at home. This may include assistance with housework, window cleaning and gardening which are the tasks which we are finding difficulty with now.
Healthy living - As a person who had polio, it has always been a struggle to maintain a healthy weight, so I am going be referred to a specialist gym for polio specific exercises, and some hydrotherapy. I walk as much as I can, and I like to do so, but I need to ensure that I am not overdoing it.
Travel and work - Well as you know, my travel will not be funded by anyone, unless I can get someone to send me overseas to do research so continuing to work is paramount for me. What I need to do is get some well-paid part time work. I am seeking that out and have recently secured a Board position at the Royal Women's Hospital.
Fronting the dragon's den
I know that others have received a phone call to tell them that this is what you get, be grateful. But I will not accept that. I want a face to face conversation with a person who can see that what I need is not unreasonable, that I am well prepared, have my goals in place and know exactly what I need to live an ordinary life, which is one of the key principles of the NDIS legislation. In conclusion, do not be afraid to stand up for yourself, in a respectful way of course, and make sure that others know that you are the expert on your own disability, and that you understand the issues of social isolation or inequitable access to services
In my experience, people appreciate when you tell them that there are better ways of doing things. Our advocacy can change things, and the more we have people with disabilities articulating their needs the sooner change will occur.

Tricia has an undergraduate degree majoring in anthropology and criminology, and is an independent, experienced presenter in merit based employment in the not for profit, government and for profit sectors.
---