Brisbane Peer Support Training
Peer Support | May 10th
If you've adapted to your amputation and you'd like to give back to your community by providing support to new amputees and people facing amputation, please consider joining us as a Peer Support Volunteer.
Peer Support links individuals (and their families) pre or post amputation with trained amputee volunteers who have experience living with and adapting to limb loss.
Speaking with another amputee can play an important role in the recovery and rehabilitation of a person. In fact, speaking to someone who understands what it means to lose a limb can often be a great relief; you can ask questions and discuss issues that only someone who has been through limb loss can answer.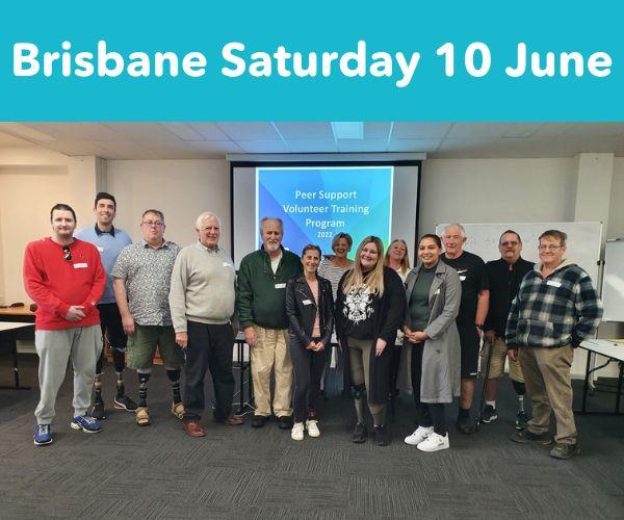 Why not consider being a peer today!
A training session is being held in Brisbane on Saturday 10 June.
For more information or to register your interest, click here.
---