You're invited to join us for a Christmas catch up in the South East!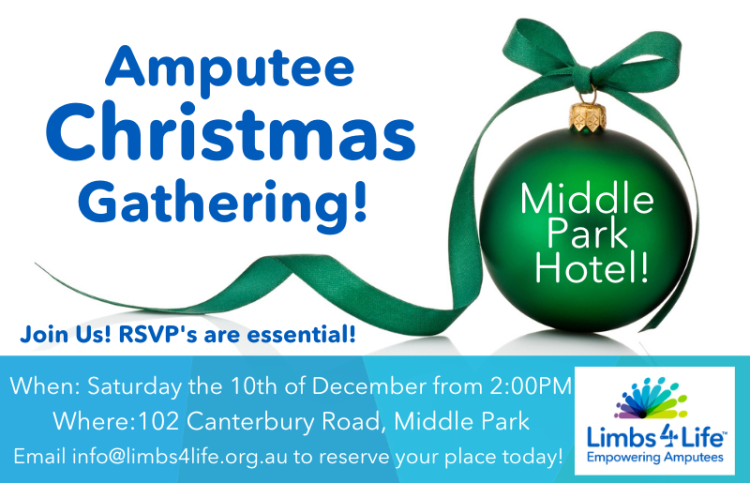 We will be meeting at The Middle Park Hotel, 102 Canterbury Road, Middle Park on Saturday the 10th of December at 2pm. Weather permitting, we will be aiming to use the outdoor seating which has umbrellas for shade and is on the north (city side) of the venue, however, we will have access to an accessible room inside if the weather is unkind.
The hotel is located on the corner of Canterbury Road and Armstrong Street, Middle Park, and sits within the small Middle Park village. There is on street parking in the village and beyond. Disabled parking permits recommended.
We hope you can make it! RSVP's are essential for booking arrangements. Reserve your place today by emailing info@limbs4life.org.au
See you there!
---