All aboard – Amputee travel tips.
Areas of interest | Dec 01st
Summer has officially kicked off and for many amputees, people with limb difference and others with a disability; this time of year may represent the perfect time to head off on your next holiday.
The travel industry around the world has come a long way in recognising and improving services and accessibility for people with disabilities.  However, depending on where you are travelling to, or the type of transportation you are taking to get there, it is recommended you take some time to plan your journey ahead. Some places and methods of transport may not be as accessible as others.
So, regardless of where you are heading or the type of transportation you chose to get you to your final destination, this article, will give you a comprehensive list of travel tips and information so you can get to your destination feeling confident, equipped and ready to have a good time! 
General travel tips
Ensure your prosthesis, liners and socks are all in good condition before you embark on your journey. Ask for new ones if you need them!
Make sure you have a prosthetic maintenance check prior to leaving home.
Think about hiring a lightweight, easily collapsible and transportable wheelchair. This can make your trip easier and less tiring. It will provide you with access to a greater range of sights and experiences, especially for double lower limb amputees.
Consider bringing fold-up travel crutches or a walking stick if you think that the extra activities and walking may make you tired.
Keep a copy of your doctor's number with you in the event of an emergency.
Don't forget to write down your prosthetist's contact details handy in case you need some advice while you are on the move. In fact it is a good idea to research what prosthetic facilities are available in the country of your destination.
If travelling within Australia, remember you can access the Limbs 4 Life website through your smart phone or tablet for a list of all prosthetic clinics around the country.
Travelling by air
The following tips should be helpful if you are travelling by plane. Most, if not all, airline companies have disability and accessibility policies.  Before choosing an airline company, do your research and ensure you choose an airline that will meet your needs.

Some airports can have long distances between check-in and the gate lounge. You may consider requesting a wheelchair and/or baggage assistance to get to or from a gate lounge. This can be particularly useful if you have to rush to catch a connecting flight.
Let the airline staff know if you need assistance accessing the aircraft.
Comfort and accessibility is important, particularly during long flights. If you have a lower limb amputation consider requesting an aisle seat for more leg room.
If you have an upper limb amputation may prefer a window seat on the same side as your amputation, so that you can reach the beverage during the flight.
Flying can cause swelling in your limbs. If you take off your prosthesis during the flight you may have difficulty getting it back on. For this reason, it is wise to leave your liner on or use a 'shrinker' in place of the liner. Speak to your healthcare provider regarding the removal of your prosthesis and ask for their advice.
It is recommended that you carry your shower/ wet leg onto the aircraft rather than pack them into a suit case in checked baggage.
If you're travelling with your own wheelchair, almost all airlines will ask you to check it in (usually at the gate lounge) prior to boarding.
If your wheelchair has power-wheels (with lithium batteries) you will be required to obtain a Dangerous Good License and carry it with you when you travel. Not all aircraft will allow cartage of lithium battery power-wheels. The decision is at the discretion of the Captain, so you should seek advice from the airline prior to booking your flight.
If you're travelling within Australia with a carer, they may be eligible for a 'Companion Card' discount from the airline.
If you plan on collecting your own luggage use a backpack as your carry-on bag. This will leave your hand/s free to pick up your luggage at the carousel.
Sitting still for long periods of time are known risk factors for developing blood clots in leg veins; a condition known as Deep Vein Thrombosis (DVT). Some researchers believe that long-haul flights can be a risk factor, especially for people with diabetes or vascular disease. Suggestions on how to reduce the small risk of DVT while flying include:
Wear loose clothing.
Avoid alcoholic drinks and drink plenty of fluids to prevent dehydration.
Take strolls up and down the aisles when and if possible.
Avoid sitting with your legs crossed.
Perform leg and foot stretches and exercises while seated.
The Australian Civil Aviation Safety Authority website provides information on what travellers living with disability might need and can expect when travelling within Australia.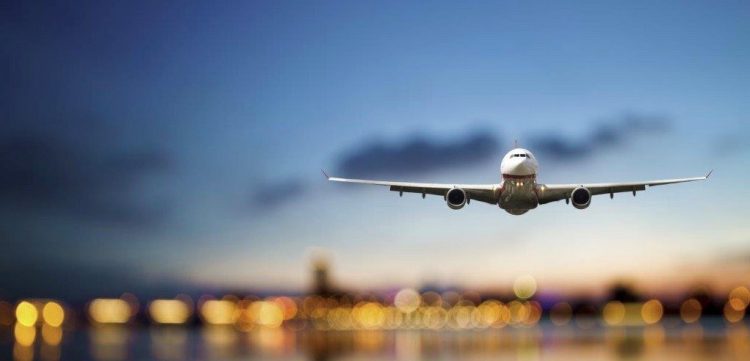 Travel security checks
If you are traveling on-board a domestic or international aircraft you will go through airport security checks. However, if you are travelling by a cruise ship or some international railways you may also be subject to security checks. As people with amputations usually face additional checks, it is recommended that you allow some extra time when arriving at any terminal.

If you wear a prosthesis, let the security staff know that you are wearing a prosthesis as you go through the detector.  
Security personnel may scan you with a hand-held wand an ask you if they can give you a 'pat-search' (this is a light touch of your body over the top of clothing). A pat-search should be done by someone of the same gender as you, and you can also request it be done in a private room if required.
If you are a lower limb amputee, you are not required to remove your shoes. Security staff can simply take a scan of your shoes with a hand-held wand.
Mobility aids such as walking sticks and crutches can be taken on to aircraft's, but they must also be screened at security.
Although you can expect inspections and security screenings to be conducted in a respectful and reasonable matter, these checks can sometimes feel intrusive.
Following the security scan you may also be asked to participate in a drug and explosive trace scan. This is a simple procedure where the attendant will use a hand-held wand to lightly tap your shoes, bag, assistive devices or any other personal belongings. This usually only takes a few minutes.
Remember each airline commissions their own security company at airports so the procedure may change from state to state (within Australia) and from country to country. Click here to find out more about security screening in Australia. 
Travelling by sea
Ocean cruise liners
Most ocean cruise liners accommodate passengers with a disability and provide wheelchair accessible cabins in all classes. As accessible features may vary from one cruise line to another be sure to investigate your options with the cruise operator or your travel agent in advance. A few points to consider include:
The number of accessible cabins is limited, so you will need to book in early to secure accessible accommodation.
Some of the larger cruise liners are huge. This may prove difficult for passengers with mobility issues. Consider a wheelchair and/or mobility aids for the cruise to make it easier to get around the vessel and enjoy all the facilities on offer.
Before departure, contact your cruise operator to find out whether a Medicare eligible doctor will be available. Some passengers have been charged expensive fees for medical services while travelling between Australian ports because a Medicare eligible doctor has not been available.
While cruise liners can offer facilities for passengers with disabilities, the same cannot be guaranteed for all ports. Disembarking at some locations may prove difficult and not all shore excursions are suitable for people with mobility issues.
River cruises are generally not well equipped for wheelchair users and people with complex mobility issues, even the newer vessels are not fitted with elevators.

Many ports of call visited on river cruises may prove difficult to access for wheelchair users or people with limited mobility. The Cruise Lines International Association has an extensive listing of cruise operators in Australia and abroad.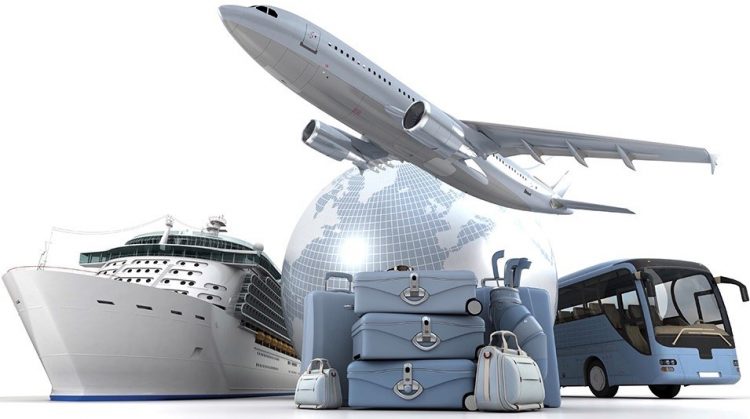 Travelling by rail
Many of the rail tourist routes that travel throughout Australia are owned and operated by different companies. While some may offer modified cabins and wheelchair access, others don't. Although many of the operators will offer basic services, passengers need to indicate any requirements in advance to ensure they are available. Services available on some of the routes include;
For more on rail travel visit Rail Australia Alliance
Travelling by bus
Most private coach and bus companies operating in Australia provide interstate and cross-country services on designated routes. Some of these companies have accessible coaches, and some are rolling out newer 'easy access' coaches. You will need to enquire about what services are available and book well in advance.
To find out more about coach travel visit Australian Public Transport Industrial Association website.
Hiring a car
Many of the major hire car agencies include wheelchair accessible vehicles in their fleets. Avis, Europcar and Hertz , for example offer cars with vehicle modifications such as hand controls, swivel seats and transfer boards. It is recommended you book ahead to ensure availability as the number of accessible cars is limited.
Discrimination
Within Australia, if you believe you have experienced any discrimination related to your disability, including transportation related discrimination, you can forward your complaint to the Australian Human Rights Commission or call 1300 656 419.  Complaints are dealt with by a conciliation team and often result in businesses improving their facilities and services. Making a complaint is free and confidential.
---